Latest News & Announcements
---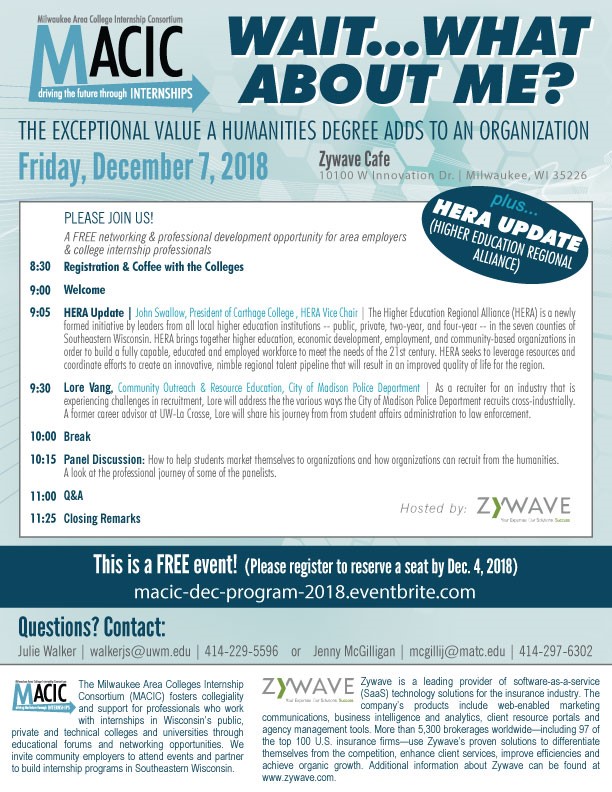 Link to register: https://macic-dec-program-2018.eventbrite.com/
---
Join us for our first meeting of the 2018-2019 year on Friday, October 5, 2018. These meetings allow colleges and universities to connect and share best internship practices. We'll also discuss outcomes of our Summer Visioning Workshop and upcoming MACIC Professional Development events.
Date: Friday, October 5, 2018
Time: 8:30 am – 11:00 am
Where: UWM Innovation Campus-Accelerator Building, 1225 Discovery Parkway, Wauwatosa, WI 53226 – First Floor Conference Room
Please RSVP by Tuesday, October 2, 2018.
Agenda:
8:30am- 9:00 am- Coffee with the Colleges-Networking with light breakfast
9:00 am- 11:00 am- Business Meeting including Hot Topic Roundtable Discussions and Breakout Sessions
PARKING INFO: There is ample parking at the Accelerator Building.
---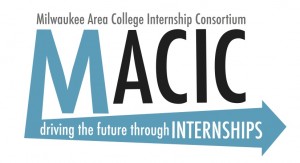 HELP MACIC DESIGN A VISION FOR OUR FUTURE
With increased emphasis on internships and other career experiences at the college level, we want to make sure MACIC is positioned to support students, colleges and the community in the coming years.
Joe Poeschl, Program Director for The Commons, will facilitate a series of hands-on exercises throughout the morning that have are designed to get us up and moving, working with one another and co-creating the strategic vision for MACIC.
Parking is available and lunch will be provided.
---
Read More News & Announcements